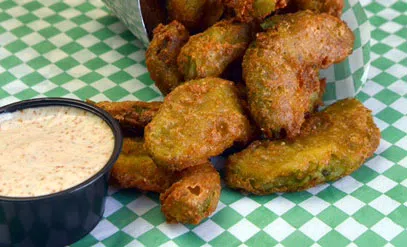 "It's the most wonderful time of the year…"
That's right! It's almost state fair season. While I'm sure many of you venture out to Milwaukee for the Wisconsin State Fair, the Minnesota State Fair is the 2nd Largest in the US (Texas is #1). Since I'm from the Twin Cities, I may be a little biased, but the Minnesota State Fair freaking rocks!
There will be 31 new foods at the Minnesota State Fair this year! Some of the notable foods include: bacon fluffernutters, cheesy nacho corn on the cob, deep fried avocado and more! Check out the complete list here.
Photo and story: MN State Fair