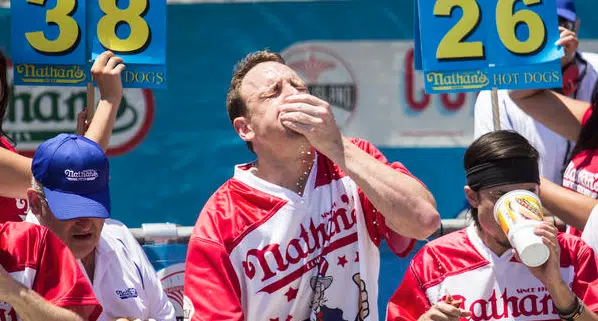 I'm not sure if I'm impressed or horrified. Joey Chestnut, who just won his 10th Nathan's Hot Dog Eating Contest, claimed he gained 23 pounds after devouring 72 hot dogs yesterday.
Joey also mentioned that there's a possibility that this most recent contest was his last. "If I come back, I'm gonna come back healthier," Chestnut says.
If this is the end of Joey Chestnut, let me be the first to say thank you. You've made America proud, Joey. USA! USA! USA!