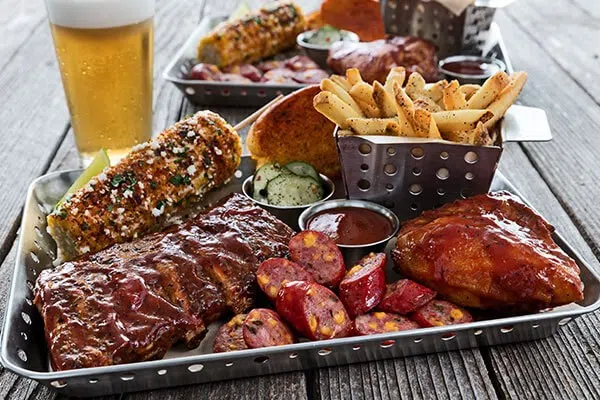 I'm generally make healthy choices when it comes to my food intake, in fact, I rarely eat at fast food restaurants, or even chains. I will however, like many of us, indulge in a not-so-healthy meal every once and a while. I burn it off pretty quick though, and can use the extra fuel!
When it comes to chain restaurants, here are five of the most unhealthy things you can order. (Some of these are available right here in La Crosse)
The highest number of calories: Texas Roadhouse's 16-oz. Prime Rib with Loaded Sweet Potato and Caesar Salad, with 2,820. The meal also comes packed with 72 grams of fat and an estimated 51 grams of added sugar.
The highest number of calories … to eat first thing in the morning: IHOP's Cheeseburger Omelette with a side of Buttermilk Pancakes clocks in at 1,990.
Craziest cocktail: The Cheesecake Factory's Flying Gorilla, an alcoholic chocolate-banana milkshake, packs a whopping 950 calories and about 60 grams of added sugar.
Most calorie-packed dessert: Uno Pizzeria and Grill's appropriately named Ridiculously Awesome, Insanely Large Chocolate Cake harbors 1,740 calories and an estimated 168 grams of added sugar.
Biggest number of calories in a burger: Buffalo Wild Wings' Cheese Curd Bacon Burger (yes, it's a bacon cheeseburger topped with deep-fried cheese curds) at 1,950 calories.
More: consumerist.com