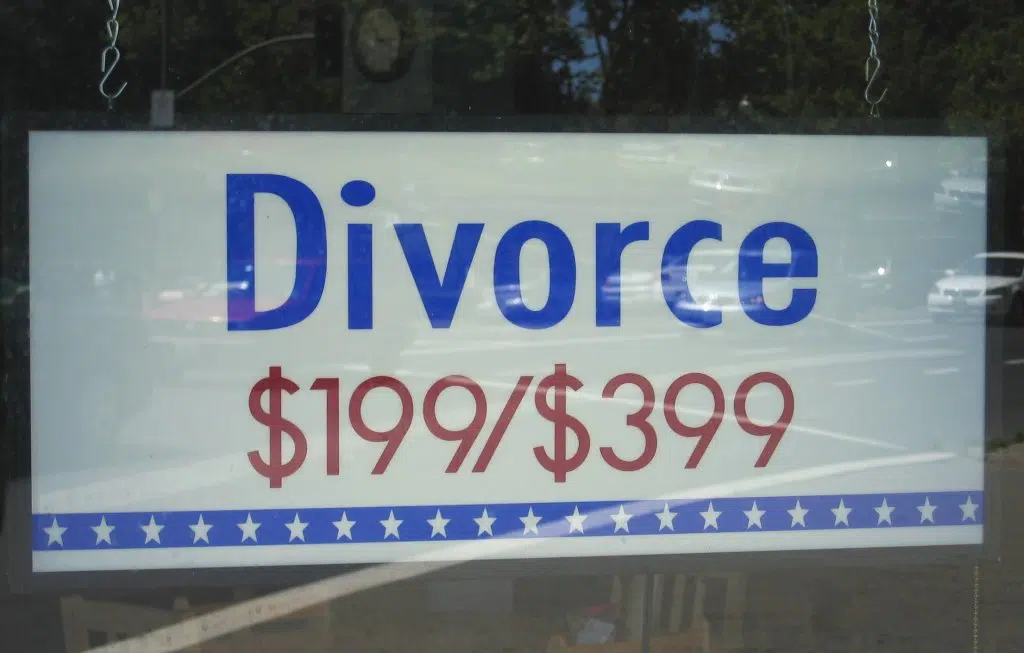 So, 50 percent of marriages end in divorce, its sad yes. It's usually due to infidelity, growing apart, or financial stress—but not always.
1. YOUR COMMUTE IS TOO LONG.
When your commute to work is 45 minutes or more each way, you're more likely to divorce, finds a 2013 Swedish study published in the journal Urban Studies.
My take on this is that a long commute just takes away more time in general, and that time could be spent with the significant other.
2. ALL YOUR FRIENDS ARE DOING IT.
Study participants were 75 percent more likely to divorce if a close friend or family member divorced, and 33 percent more likely to split if a friend of a friend called it quits.
Or, don't do things because other people are doing them. Remember when your parents asked you "Just because your friend jumped off a bridge, would you do it too?"
3. YOUR FIRST CHILD IS A GIRL.
Interesting note: An unmarried couple is 42 percent more likely to marry if their first child is a boy, says a University of Washington study.
4. YOUR WIFE IS A BUSY DOCTOR.
Interesting note: Female physicians who worked more than 40 hours per week actually had a higher rate of divorce. The opposite was true for men: When a male doctor worked more than 40 hours per week, his divorce rate dropped.
5. YOU SHARE THE HOUSEWORK EQUALLY.
This one just seems a bit weird to me. Apparantly one person needs to be doing more housework than the other.
6. YOUR WIFE DRINKS MORE THAN YOU.
Alcohol abuse: Never a good thing regardless who is doing it, but studies show when it's the wife doing the drinking, divorce is more likely.
7. YOUR WIFE GOT BUSY WITH EXACTLY TWO PARTNERS BEFORE YOU.
But divorce is less likely if she had twenty prior partners? Seems to me she wants to get more experience, which is why less prior partners could mean a divorce is in the future.