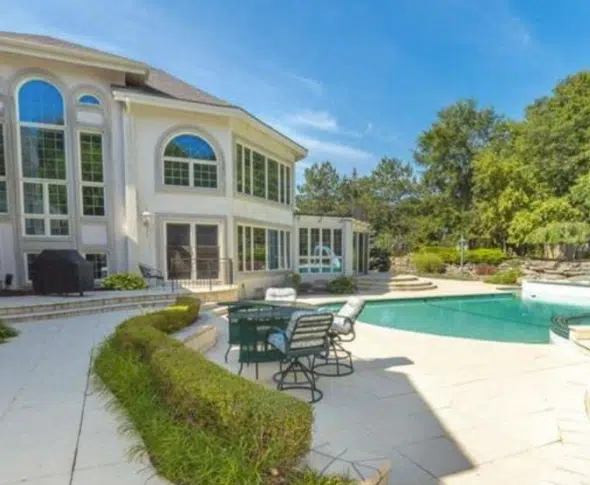 If you have a couple million dollars to spend, OR, are just curious to see what one of Eminem's pads looks like, here you go.
Em has put his Rochester Hills, MI (D-town suburb), up for sale at $1.99 million, which is actually a big hit from what he paid for it. When the freestyle master purchased the home 14 years ago he paid $4.75 million, so we can safely say this house has depreciated a bit.
That set aside, it's an impressive place. Built in 1986, but obviously updated, with 17,000 square feet on almost six acres, features a waterfall pool and spa, entertainment cabana, game room, and tennis courts. Every bedroom in the main house is a suite. Oh, and if it being gated isn't enough security wise, the listing boasts a "guard house" as a selling point.
Source: E! Online Photo: Trulia