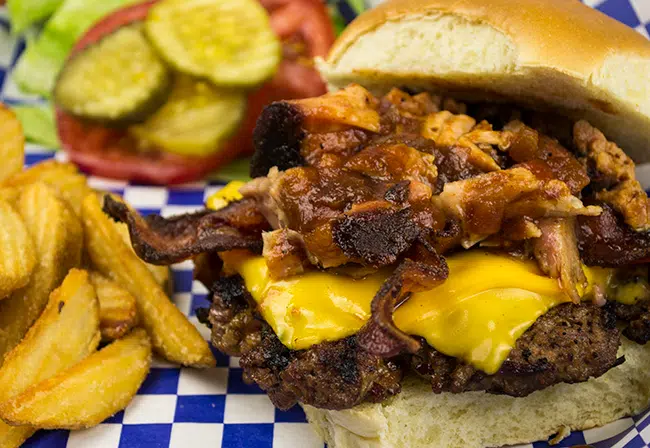 Today is #NationalCheeseburgerDay!
So it's the day that honors America's favorite sandwich, but who gets the honor of being the first to create the delicous combination of a burger with cheese?
There are many theories to the beginning of the cheeseburger dating back to the 1920s.  One story suggests that Lionel Sternberger invented the cheeseburger in 1926 while working at his father's Pasadena, California sandwich shop, The Rite Spot. As an experiment, he dropped a slice of American cheese on a sizzling hamburger and tada! The cheeseburger was born, but that's just one theory.
There are many eateries in the La Crosse area that serve great cheeseburgers, but one especially if you like to ad BBQ sauce to yours! Register to win a $50 gift card to Famous Daves with Free Lunch Friday!