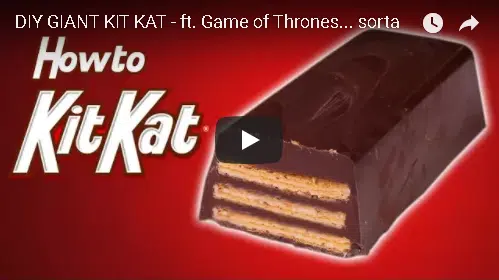 If you're looking for a stand-out food item at your Halloween party tomorrow, this should do the trick! (or treat?)
I'm about halfway through the bag of small kit kats I bought last week that are intended for the trick or treaters, so maybe I should also try making this lol.
Happy Halloween btw!
-GM