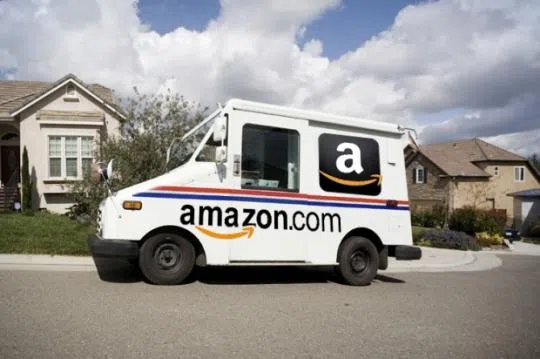 If you're like me and you do a bunch of online shopping to check those names off of your list, it's getting down to crunch time. Not only that, but if you are shipping presents to those you won't be able to see in person this year, you are in the same boat! I may do another Amazon order before Christmas yet, but I'm a Prime member which gives you some extra leeway on the deadlines. Now get at it! -GM
1. Amazon
If you are ordering on Amazon and do not have a Prime membership, the latest date you can place your order with free shipping is today December 15. If you want to splurge and pay for standard shipping, the deadline is December 18. Prime members can order as late as December 22.
Also of note, Amazon recently expanded its same-day and one-day shipping offering to some 3,000 new cities, so before you rush your order, check and see if you're in one of Amazon's new same-day cities.
2. The United States Postal Service (USPS)
USPS required that you placed your order by December 14 for ground shipping,  so hopefully you did. If you didn't, don't fret. First Class mail will arrive if the order is placed by December 19, priority mail by December 20, and priority express can be ordered as late as December 22. It'll cost you, but it gives you a bit more time to figure out what you're getting for your SO's parents
3. UPS
UPS is slightly more complicated. Three-Day Select service packages can be ordered as late as December 18. However, you can order as late as December 21 if you select Two-day air service, but you must label the package for Saturday delivery. Not all ZIP codes are eligible for Saturday delivery, so if you're unsure, play it safe and order by December 18. Another note: Saturday delivery fees cost you an extra $16/package.
4. FedEx
If you want to play it safe with FedEx, place your order by today December 15. FedEx ground shipping is not delivering at all on Saturday, December 23. But FedEx Express (First Overnight, Priority Overnight, and 2Day service) will be delivered on the 23rd if you're down to pay the $16/package Saturday delivery fee.
Source: techcrunch.com