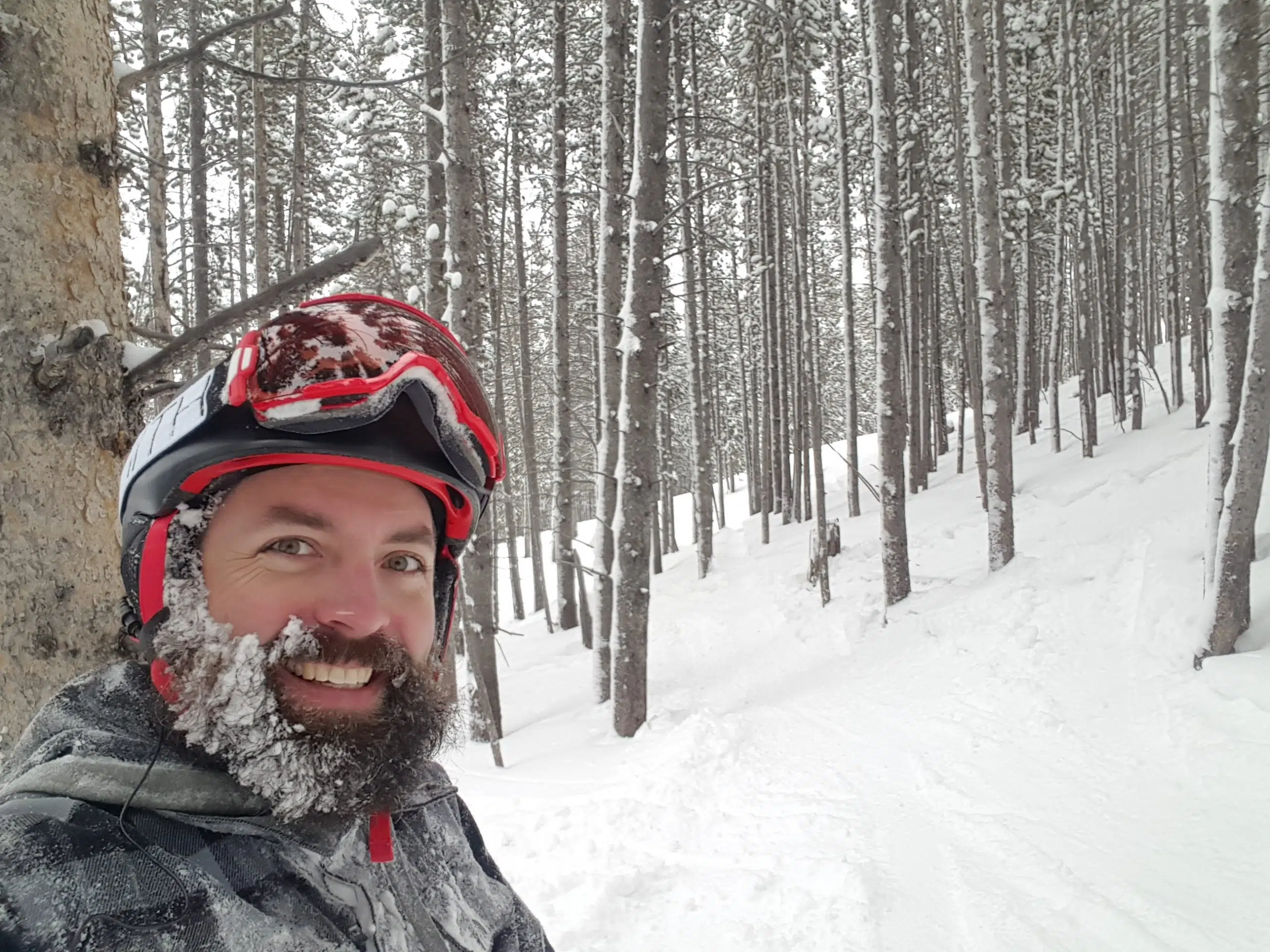 If you've been wondering where I've been this past week, I spent it in Colorado with basically perfect weather all week long. I initially set out to ski three resorts in four days, but modified that due to lack of snow at one of them. In it's place I soaked in some hot springs for a couple hours, yeah, it wasn't a bad alternate. It was a rad adventure, and as with most vacations, one I didn't want to end.
Monday was a travel day, I flew right off the island from LSE in the late afternoon. This was my first trip using our airport, and man was it a great experience. Not having to drive for 2.5 hours to Minneapolis (or a couple hours to any other bigger airport), sure makes things easy. Even though they don't fly directly to Denver yet, the quick trip to Minneapolis or Chicago to get on another plane isn't a big deal. All of my flights were on-time or early, thanks Delta and American.
This is a picture of my first day out playing, at Lake Pueblo, aka the Pueblo Reservoir in Pueblo West, Colorado. It was 72 and sunny, perfect for some dirt shredding on my rented demo bike. I really enjoyed that bike, and for $6000 new, I expect a great ride lol. I will be buying something similar, perhaps this summer, as it's time for an upgrade!
In this pic, you can see Pikes Peak in the background, which is located near Colorado Springs. Notice how there is no whitecap on it? Yeah, not a lot of snow there.
After riding the res for the day, I headed up to Salida, where I stayed Tuesday night, and Wednesday morning I drove up Monarch pass and skied at Monarch Mountain. That was my go-to mountain when I lived in CO the first time, which gets an average of 350+ inches of natural snow a year. Also, it's a great non-touristy local mountain.
After shredding the powder on Wednesday, I continued to head north west, through mountain passes in the snow (always an interesting ride) to visit another city I used to call home. There, I stayed with a friend for the night, and on Thursday we took a soak in those hot springs I mentioned earlier in Glenwood Springs. It was then time to say goodbye for now, and I made the couple hour trek to the condo in Breckenridge.
Friday: My last full vacation day, and what a day it was.  It snowed all day, starting in the early morning, with 13″ in 24 hours. Fresh powder. All. Day. Long. It was amazing. We're heading up to Peak 6 at Breckenridge in this picture.
Here is me in my zone, happy as ever, stoked to be playing in freshies. I created quite the half icicle beard haha, that's actually one of my favorite pics I took playing in the trees. In the other pic I'm at the top of Peak 6, getting in the last runs of the day. Thigh deep snow on the way back to the gondola. So much gnar, so much fun.
This is the view out of the front window of our resort in Breck. Views for days. On Saturday morning while packing up the vehicle to head back to DIA, I saw a moose wandering around just above the parking lot. It's another one of those awesome experiences you get in places like this.
And with that…it was time to head home. The drive back to Denver on I'70 wasn't bad actually, mainly because I was heading eastbound on a Saturday morning. Ohhhh but that westbound traffic into the mountains? I'm happy I wasn't in that, but at the same time, I would have put up with it if it meant, spending another day in the beautiful mountains in my former home, Colorado. -GM