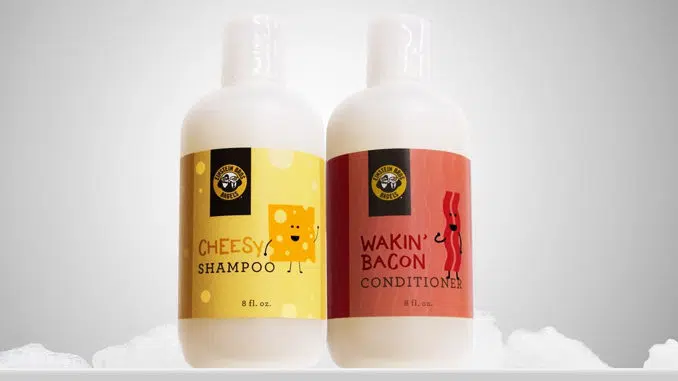 How have I never stopped by an Einstein Bros in La Crosse for one of their bagels? They look fantastic and both UWL and Viterbo have them on site!
Alright, now that I have that out of the way, what about this shampoo? Well, much like KFC markets fun food flavored/scented items in their non edible line of products, Einstein Bros now offers Cheesy Shampoo and Wakin' Bacon Conditioner. But, why would you want to smell like cheese? It's not exactly the most flattering smell most of the time. Bacon, sure, but really if you walk around smelling like bacon all day you are just teasing yourself and everyone around you. You better bring some of the real stuff. -GM
Fans can purchase the set of shampoo and conditioner, inspired by the brand's limited-time Cheesy Wakin' Bacon sandwich, for $9.99 at EinsteinBros.com/SmellEdible while supplies last.
The Cheesy Wakin' Bacon sandwich features thick-cut, nitrate-free bacon, cage-free eggs and cheddar served on a six-cheese gourmet bagel.
Just be aware that using the shampoo and conditioner will supposedly leave you smelling like bacon, cheese and eggs for the entire day.