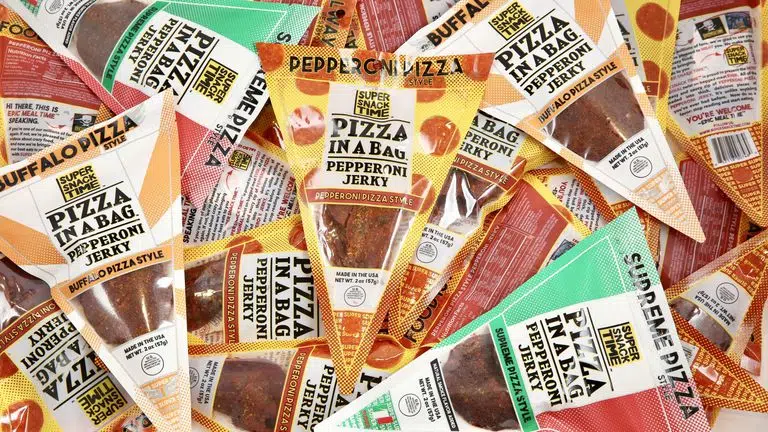 With the amount of wild culinary creations we see (and taste) these days, you're going to have some big hits, and some strike-outs. I'm going to go ahead and say this one is going to be a big yaaasss.
On the YouTube channel Epic Meal Time, Harley Morenstein and his crew make some pretty ridiculous treats and eats. Like what you say?  Oh how about Gigantic Lucky Charms, 100-pound smoked meat sandwiches, and many more. Naturally, the next step for the boys was to actually create and item and sell it. What better way to start this new adventure then with Pizza In A Bag, which equates to pizza jerky. What do ya know, I like pizza and beef jerky, so I have to assume this is going to be good stuff.
With around 200 calories and 8 to 10 grams of protein per bag, Pizza in a Bag is a healthier alternative to a slice za.
Super Snack Time's pizza-shaped bags of jerky retail for $3.99, and can only be purchased at Walmart locations, available nationwide this Sunday!