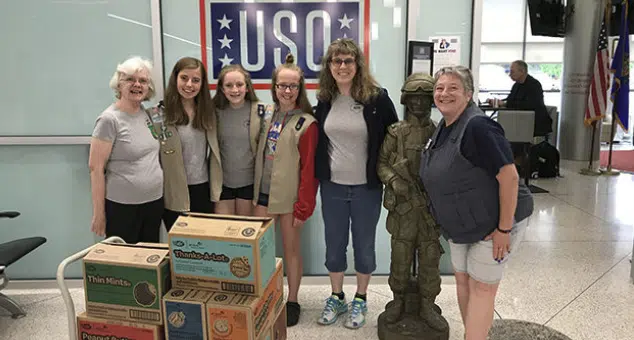 Awesome story from our friends at News8000: Girl Scouts in Cadette Troop 4279 from Galesville-Ettrick-Trempealeau donated 12 cases of Girl Scout Cookies to the USO.
The donation was done through their Cookie Share program, which allows the customers that purchased cookies to donate them to a cause set by the troop.
To be honest, I didn't know such a program existed. But now that I do, I'm definitely more inclined to purchase cookies in the future!
Full Story and Photo: News8000